A view of the Arena from the rear of the General Admission bleachers.




The television gantry is not unlike a plank on a pirate ship.




That scoreboard is the only one in the entire arena.




Try as he might, this guy couldn't get the goal post out of the ice.




Even with a drill and crowbar.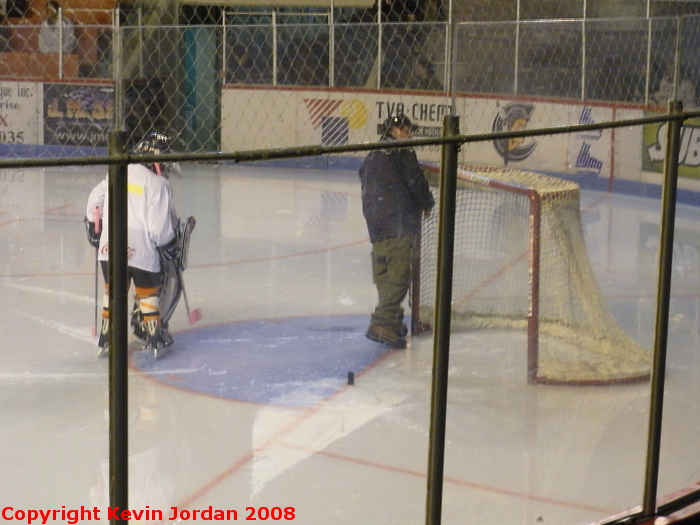 Eventually he just gave up.




The flying Indian is both awesome and horribly offensive.




And here's the man who controls it. In this shot he's giving money to an anthropomorphic bear.




More of the Indian.




Last one, I promise.




You can see why the Memorial Cup had to be moved away from here in 1985.




Farewell, Arena-Jacques Plante. I'm glad I got to see it before it closed.